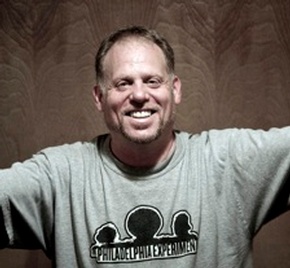 Aaron Levinson – Studio Owner/Producer
Aaron Levinson, aka the Kosherican, aka Ace, is a veteran record label owner and multi Grammy-winning producer, a record collector and audiophile with extensive historical knowledge of recorded music. He is featured in the book Dust and Grooves, an insight into vinyl record collectors all-over the world.
Levinson is an ASCAP-affiliated songwriter and publisher and has an international co-publishing agreement with Evergreen Music for his musical compositions in 43 countries around the world. He has produced and/or released dozens of albums and has worked with major artists such as Ahmir Thompson, Pat Martino, Ruben Blades, Chucho Valdez, Taj Mahal, and Little Jimmy Scott.
Levinson's affinity for salsa music inspired him to found the Spanish Harlem Orchestra in 2001. In 2003, Aaron produced the score for the Cinemax documentary "How Do You Spell Murder?" directed by Oscar-winning directors Alan and Susan Raymond.
Aaron is an active member of the academic community, teaching concurrently at the Temple University Annenberg School of Media and Communication as well as the MBET program at University of the Arts.
Awards/Honors:
2005 Grammy Winner: Salsa Album of the Year
2004 Grammy Nominee: Salsa Album of the Year
2003 Grammy Nominee: Salsa Album of the Year
2003 Billboard Award Winner: New Salsa Artist of the Year
2001 Latin Grammy Award Nominee: Traditional Tropical Album
---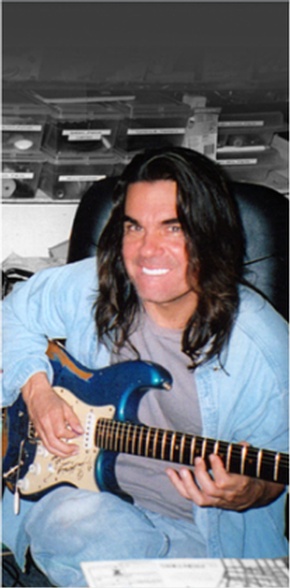 Joe Mass
Joe Mass is a multi-instrumental virtuoso who has toured with a stunning array of artists over the years. He is a faculty member at Swarthmore College where he instructs on guitar and bass. Joe leads a Neil Young tribute band called "Broken Arrow" when he is not in the studio
---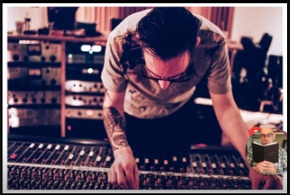 Erik Scattareggia
Throughout the course of his musical career, Erik has worked as a band leader, session drummer, producer, and audio engineer.
---
Rich Myers – Studio Founder
Rich Myers has a law degree from the University of Pennsylvania and is a lawyer by trade. He spent his first 8-1/2 years of practice as an Assistant District Attorney in Philadelphia, as he calls it, being a "professional good guy." Since leaving the DA's office, he has concentrated on civil practice. Rich is a musician, who also played in the rock band "Living Proof."
---
Dan Leider – Studio Founder
Dan Leider holds a B.S degree in Business Administration from Philadelphia College of Textiles and Science, where he majored in Marketing. He co-founded Communicate-Direct, which was a full service music management and direct mail promotions company. In addition to the many nightclubs and bands that Dan represented, one band named Jellyroll developed into one of the most popular local "party bands" of the 1980s. Bands that he has managed have opened for Leon Russell, Joe Cocker, Savoy Brown, Roomful of Blues, The Night Hawks and many others. Dan has performed with members of the original Blues Brothers Band from Saturday Night Live, as well as many other well-known artists. He played in the rock band "Living Proof."
---
We serve clients across Ardmore, Wilmington, West Chester, Cherry Hill, Mount Holly Springs, King of Prussia, Doylestown, Plymouth Meeting, Malvern, Philadelphia, Wayne, Bala Cynwyd, Horsham, Warminster, New Hope, Pennsylvania, and Princeton, New Jersey.
Our services include: Audio Recording | Audio Mixing | Podcast Production | Audio Editing | Archival/ Format Conversion | Voice Over